Albums

"Travel in Universal Soul"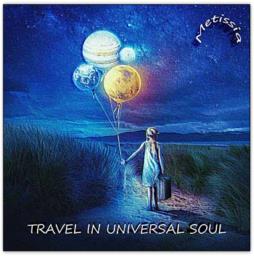 "Travel in Universal Soul"/ "Voyage dans l'âme universelle"


Style :
Cross Over/ Eclectic- Electro/ Acoustic (atmospheric songs and stories )
Language French, English, Spanish, West Indian, Onomatopeias etc.
Ambience to dance, relax, travel, meditate, explore

Subject
"TRAVEL IN UNIVERSAL SOUL" is a message of UNIVERSAL LOVE, a meditation about the ability to "be ONE" (body, heart, mind, soul and action);
coherence in which the duality of division gives way to THE PEACE



Metissia: singer, author, composer. Produced in Berlin-Paris; mixed in Buenos Aires at Studio "La Pachera" ("Juan Godoy Garcia".). Looperman support.